HUPO works to facilitate relationships between planning students and community organizations, often through public events and facilitation of learning opportunities. In the past, these activities have included workshops with high school students through Project Link and other collaborations with local volunteer groups.
The annual Park(ing) Day is perhaps the most visible way in which HUPO engages with the local community. Each year, HUPO members build out a small park in a parking space on the streets of Cambridge, turning space for cars into space to play, learn, and interact! Every year brings a new opportunity for creativity along with a fun day of conversation with other GSD students, community groups, and interested neighborhood residents.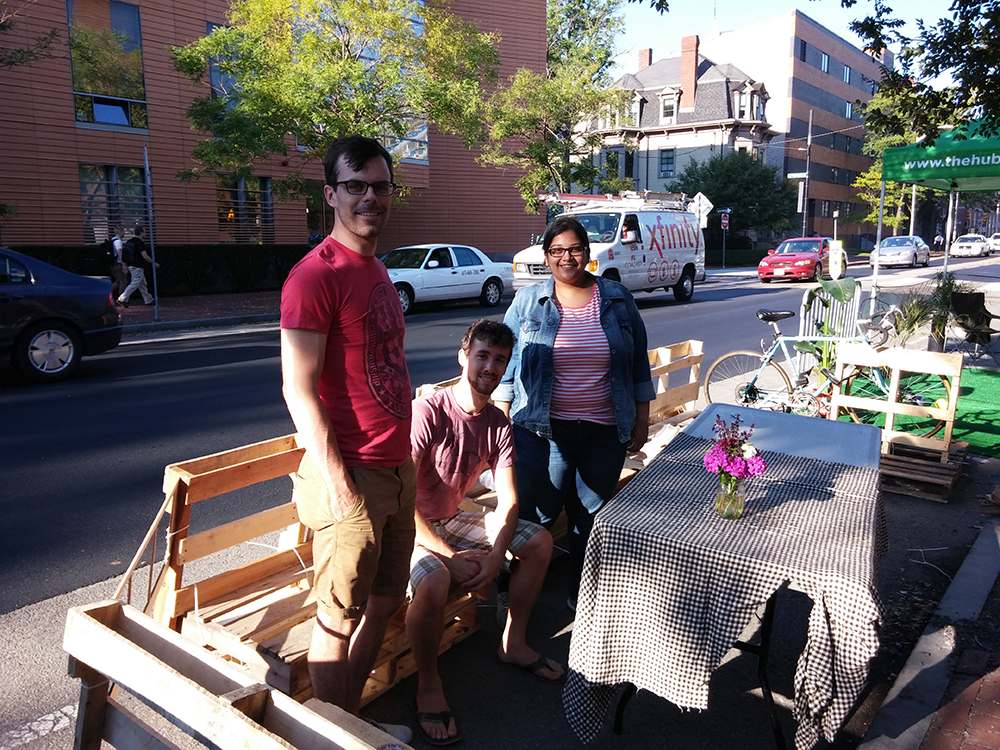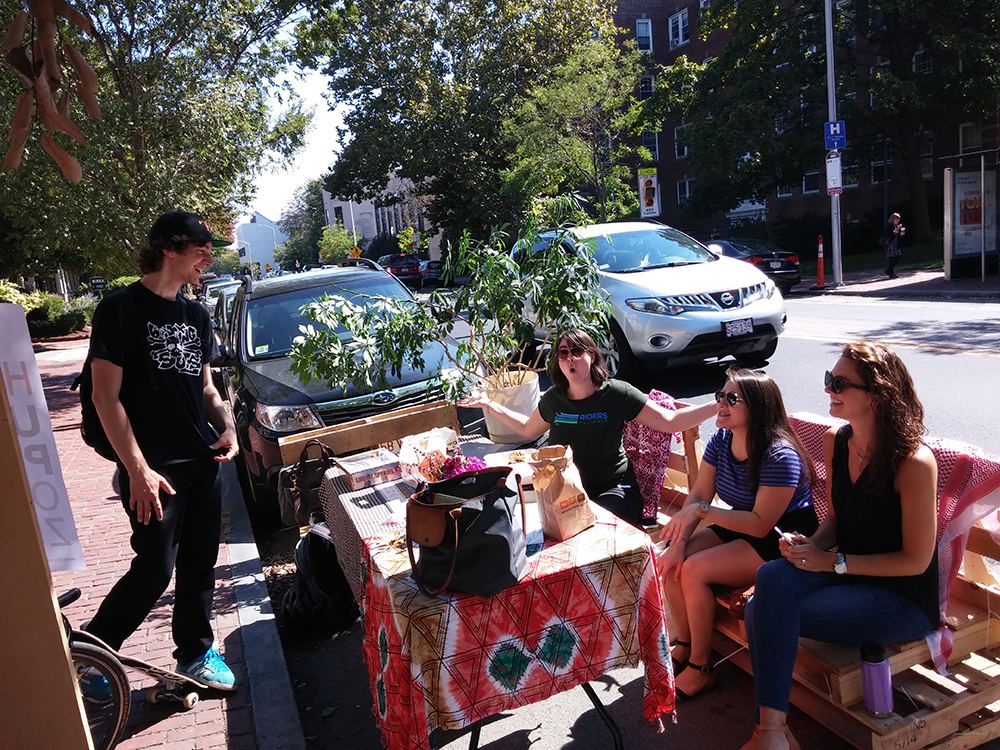 HUPO has also recently worked with the Harvard Square Neighborhood Association to raise awareness and promote community discussion of the changes happening in Harvard Square, and has hosted events with CycleHack Boston to promote innovations in urban cycling.